Overview
The Umajin Editor provides an easy outlet for you to share your app with others or publish it straight to Apple App Store/Google Play Store. In this tutorial, we will cover how to publish to Umajin Lite and Umajin Portal for project sharing within your team.
Prerequisites
The Umajin Editor downloaded and installed.
Your favorite internet browser.
Project Sharing with Umajin Lite
Umajin Lite is an app platform that allows project users to quickly test their project's functionality, as it would appear after downloaded off the App Store/Play Store, on their chosen device. Project Sharing will allow you to connect with up to 5 people to Umajin Lite.
Open your project in Umajin Editor
File -> Publish -> Publish to Umajin Editor Lite
Add up to 5 emails to share the project with
'Send'
Download Umajin Lite
When the project is published, the users will receive an email with login details and a QR code. They will only need to open the Umajin Lite app and enter the details or scan the QR code to access the project.
Note: future changes to the project will not be seen by the recipients until you re-publish it using the same method above.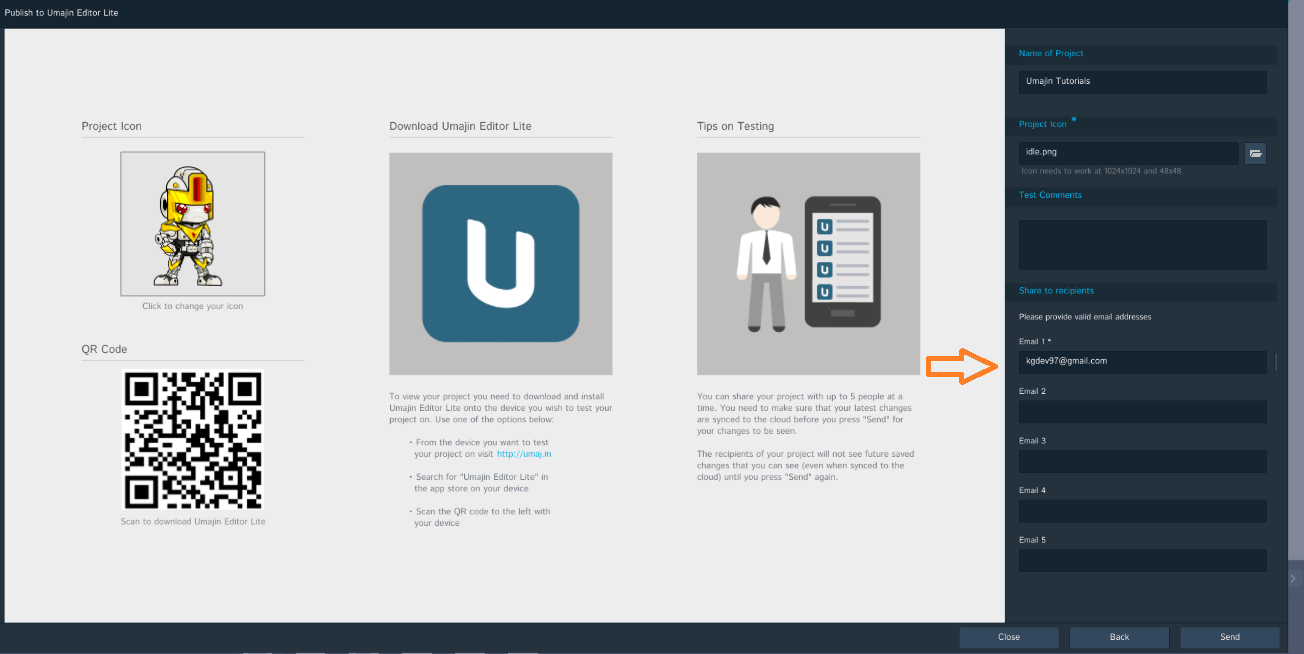 Umajin Portal/Project Portal Users
Similar to Umajin Lite, we also give you the option to publish to the Umajin Portal and create Portal Users. Umajin Portal acts as a central hub for your company to host as many project apps as you need while giving you the ability to establish the rights and roles of Portal Users. Each project can be accessed by an unlimited number of users and each project can also have restricted access based on user rights and roles.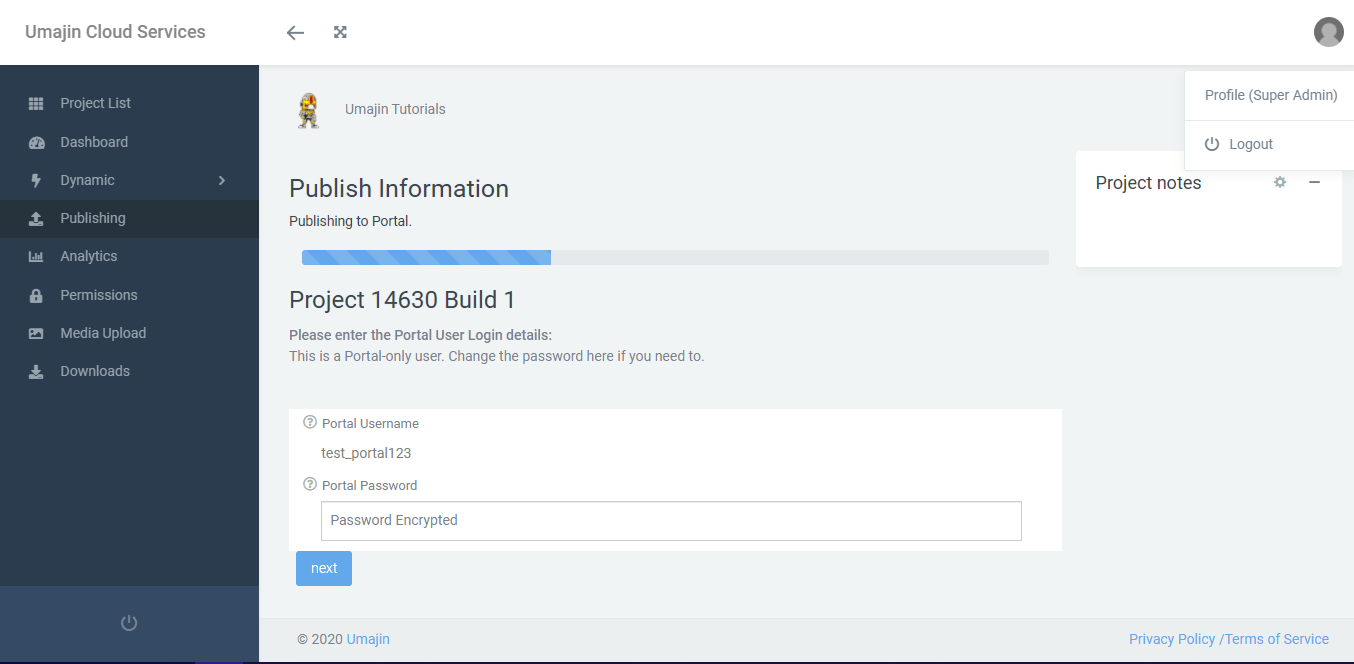 This allows you to easily create a network of different groups of user roles within your app to a larger scale while keeping management complexity to a minimum.
Note: Successfully publishing your app to the Umajin Portal will require a recurring payment plan.