Umajin Portal
Umajin Portal/Project Portal Users
Similar to Umajin Lite, we also give you the option to publish to the Umajin Portal and create Portal Users. Umajin Portal acts as a central hub for your company to host as many project apps as you need while giving you the ability to establish the rights and roles of Portal Users. Each project can be accessed by an unlimited number of users and each project can also have restricted access based on user rights and roles.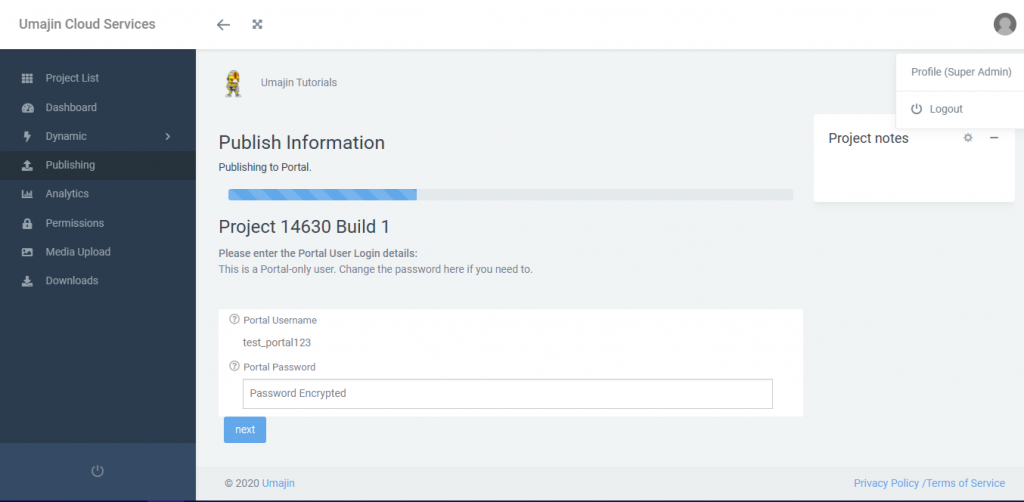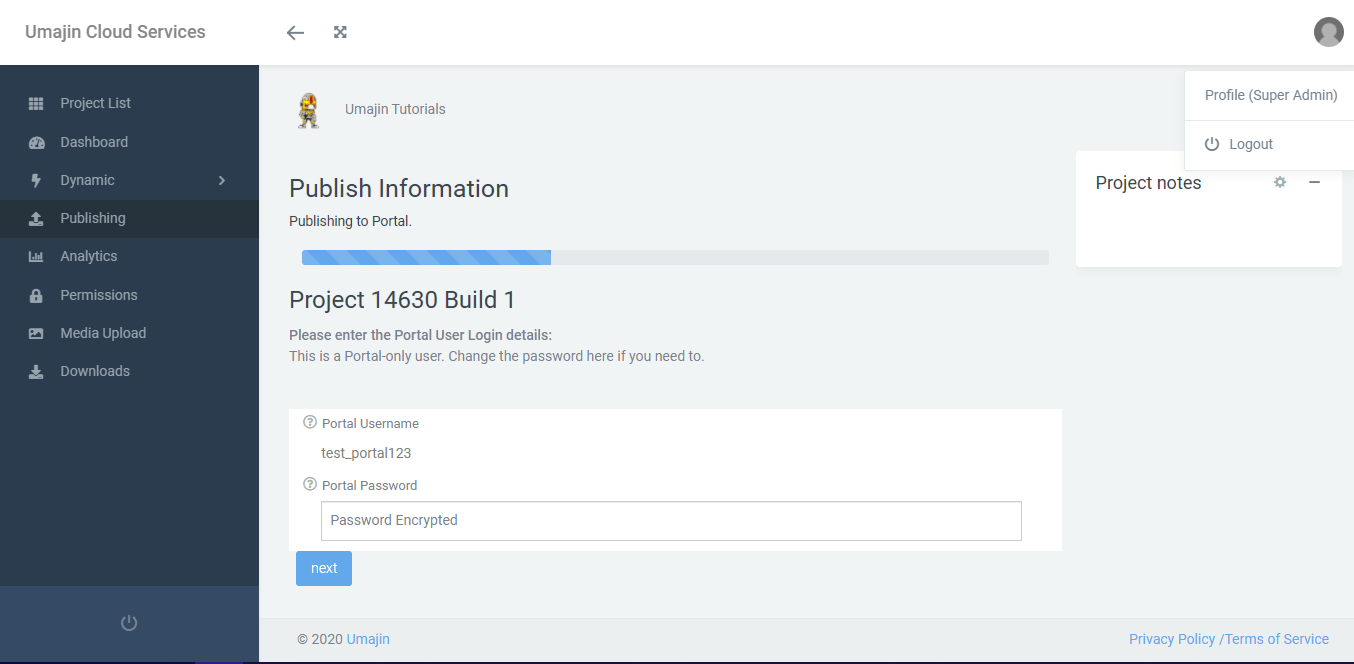 This allows you to easily create a network of different groups of user roles within your app to a larger scale while keeping management complexity to a minimum.
Note: Successfully publishing your app to the Umajin Portal will require a recurring payment plan.